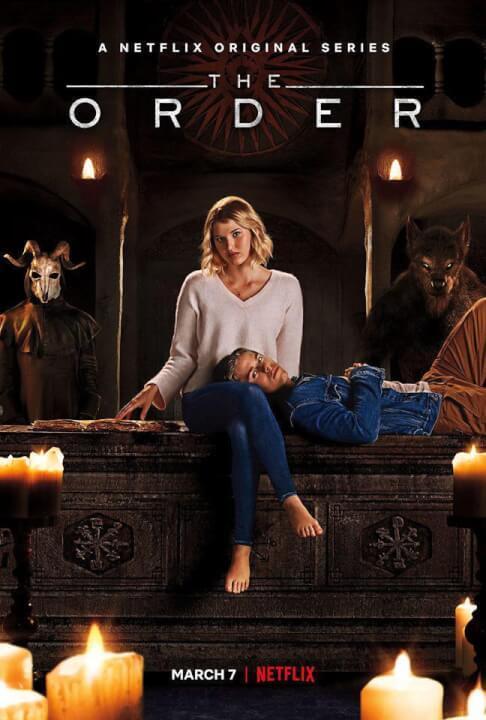 Twilight. You see that word and generally most people think of the "Twilight" trilogy full of vampires and werewolves. After the trilogy's success their seem to be a vampire and werewolf culture of entertainment interest over a few years. But now,Netflix has taken a stab at their own sci-fi/mythological television show called "The Order."
Unlike "Twilight" this show is about a magic order and werewolves. While there are no vampires,t they do throw in some zombies. It is set at a university and contains some college humor and interests. The university was a good setting to entice high school kids dreaming about college and kids in college being able to make connections to their own colleges.
The show is littered with your typical cliches which detracts from the reality of the show but the reality of the show is not what matters, what matters is that the show entertains you and ropes you into an alternate reality. The dialog does improve though throughout the episodes and the cliches ease up.
Besides the cliches the animations are "iffy" some are done really well but there are some that are sub par and have animations that aren't as good as the other animations of this time and it kind of gave off the impression of laziness in some of the werewolf and death scenes. Although the script is cliche I did not mind continuing to watch because the writing isn't what I caught my interest.
The plot of the show did. There are many interesting twists and predicaments that occur. The plot line is what kept my interest and kept me watching without stop.
This show is something that I probably wouldn't recommend to just any friend, but if you if like this genre, and you can look past some dialog flaws it isn't half bad.