Senior shares secret of being a cellist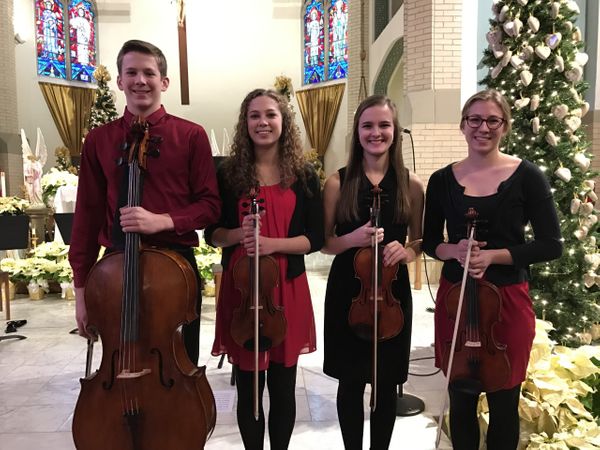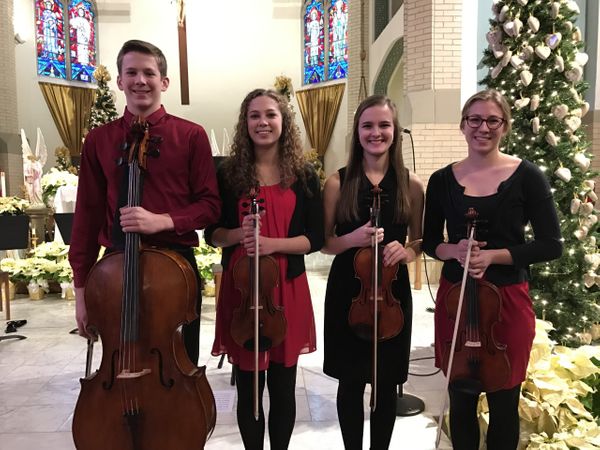 Most people have something in their lives that few people know about, more specifically, a hidden talent. Joseph Chouinard '21 is a prime example of one who fits these standards. Chouinard is one of the five varsity basketball starters; however, he is also a cello player.
"I started playing when I was four because it was a tradition for our family to play an instrument," he said. "My mom had all my brothers and sisters play at least one."
Starting at a young age, each family member got at least one instrument to master. Chouinard and his brother, David, got the cello, while his sisters got the violin and piano.
From fifth to seventh grade, Chouinard played for the Omaha Area Youth Orchestra. For different occasions he would play at friends' weddings and during Masses.
"It is always a joy to listen to him play the cello, but our favorite memories are when he plays with his siblings and friends in a quartet or quintet particularly at weddings," Joseph's mother Anne Chouinard said.
Chouinard plays only the cello because one instrument can be difficult enough. He explained it takes a lot of time to become good.
"Consistent practice is the biggest thing, that could be as little as fifteen minutes a day or as much as an hour a day. As long as you do it, you will be on the right path," he said. "A good teacher also helps a lot. I have had the same teacher since I was about ten, and he has been a really good fit for me."
While he enjoys playing, he likes to spend time on other interests as well.
"Cello is not one of the things that I like spending a ton of time on," he said. "It is nice to play a little every night or every couple of days, but I get bored if I spend too much time on it."
Chouinard's teacher used metaphors to teach him and made learning the cello more fun. His teacher did not just teach because he had to, but he did it because he really cared.
"He was a good fit because I found the way he explains stuff about the cello and about music in general very interesting and comprehensible," he said.
Phong Le '21, who lives in the same neighborhood as Chouinard, has had the chance to hear him play.
"I have heard him play numerous times, and he is really good at it," Le said. "I would go for runs through the neighborhood sometimes and often hear him playing up in his room."
Chouinard does not like to play in front of large groups because it is too stressful. He was even offered by Father John to play at mass, but turned it down.
"Honestly when it comes to my cello playing, I am kind of shy about it," he said. "I don't really like playing in front of a lot of people because for me it is pretty nerve-wracking to have everyone focused on you."
Leave a Comment
Donate to The Mount Online
Your donation will support the student journalists of Mount Michael Benedictine High School. Your contribution will allow us to purchase equipment and cover our annual website hosting costs.
About the Contributor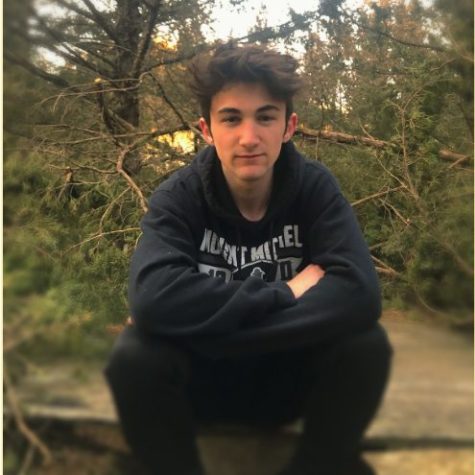 Matt Allen, Layout Designer
Matt Allen is a layout designer for the Mount. He joined the journalism team during his sophomore year in 2019. During his free time, he plays soccer and...