Extra precautions form rift between day students and borders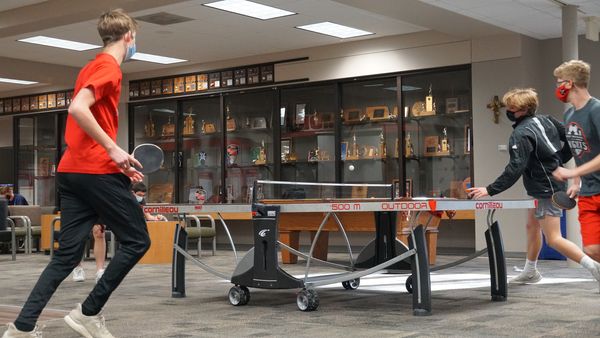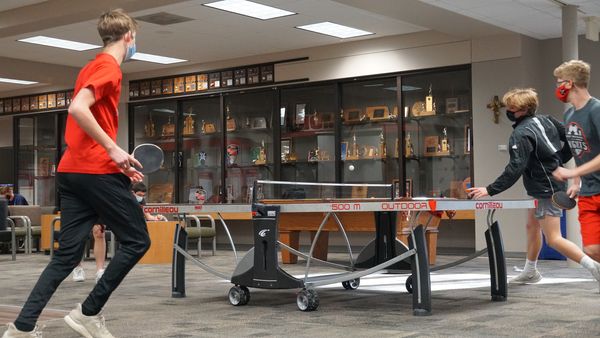 Students say that there has always been a noticeable divide between day students and boarders here, but this year it is greater than ever.

With day students not allowed in the dorms due to COVID19 restrictions, many struggle to continue the connection they once made between the two groups. For day student Grant Schneider '21, this extra divide ended a routine..

"I have always loved heading up to the dorms before and after school and seeing what everyone is up to," he said. "This year I can definitely feel a much larger split between day students and boarders."

Many other day students like Isaac Gart '21 have found that being banned from the dorms leaves them with nothing to do before and after school.

"I used to hang out in the dorms before and after school, but since I'm not allowed to go into the dorms, I usually just head home,," Gart said. "The divide definitely feels more extreme this year."

That being said, Gart finds that the privilege of leaving the lunch area when done eating helps..

"I love having some boarders come to the armory after lunch and play ping pong," Gart said. "Since day students can't go to the dorms, it is great to see some boarders down in the armory."

Boarder Raul Djidjoho '23 also feels the effect of not having any of his day student classmates in the dorms this year.

"It's been strange not having classmates come up to my room in the morning because in years past I have spent that time joking around with them or studying for exams," Djidjoho said.

With administration discouraging students to get together in groups on the weekends, it increases the divide, forcing many students to depend on extra curricular activities to stay connected.

"Football was a great way of seeing the people I never came across during the day," Schneider said. "If someone is a boarder and I don't have any classes with them, it's really easy to drift away from them."

While a lack of contact with half of the grade may be difficult, students like Schnieder can see the silver lining..

"I am glad that we are still having in person class because without them it is so difficult to stay connected with any classmates," Schnieder said. "While I really miss hanging out with my friends in the dorms, if this is what it takes to stay in school then I guess it is worth it."
Leave a Comment
Donate to The Mount Online
Your donation will support the student journalists of Mount Michael Benedictine High School. Your contribution will allow us to purchase equipment and cover our annual website hosting costs.