Opposing schools amplify the sibling rivalry among twins.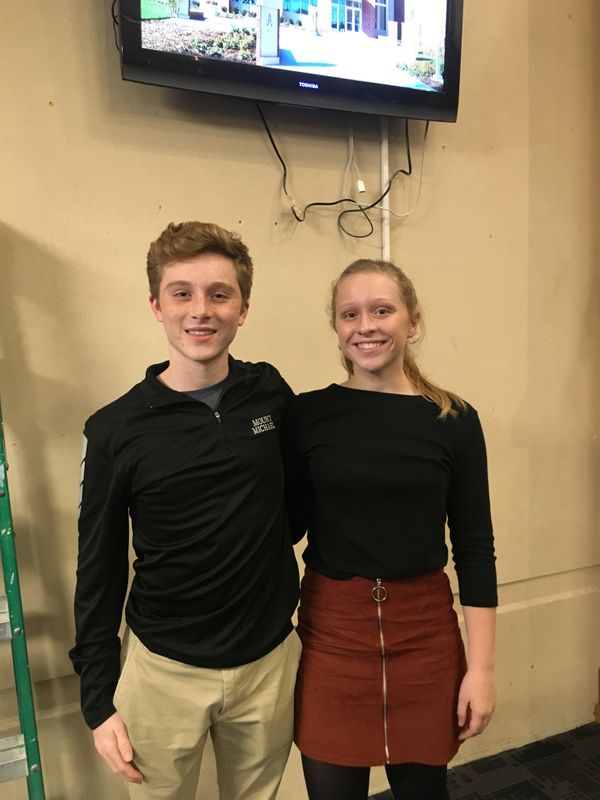 The stadium erupts with noise as the constant jeering of fans overtakes the senses. The look of pure smugness on the opposing teams face as they score yet another touchdown fills the home team with intense hatred. Scanning across the room, a familiar face pops up in the opposing crowd: your twin brother or sister. While a rare scenario, this event can be experienced by many students at Mount Michael who have a twin going to a different school.

Sawyer Thompson '22, Colin Eich '22, Daniel Thomas '21 and Liam West '21 all have a twin brother or sister that attend a different Omaha area high school. According to Thompson this can lead to some intense sibling rivalry.

"Going to different schools definitely increases sibling rivalry," he said. "We are constantly debating on which school is better sports-wise and academically."

While his sister Caroline, who attends Elkhorn South, arguably wins the battle of athletics, Thompson never loses an argument over the latter.

"Back when South was Class B, the two schools would play each other in everything each year. I would always root for Mount Michael, but things rarely went my way," he said. "However, when it comes to which school is better academically, trust me, I always win."

West's sister, Cecilia, can attest to arguing over school superiority as she attempts to detail Marian's superiority over The Mount.

"I would say we are pretty competitive when it comes to school, and we compare whose grades are better a lot," she said. "We also constantly argue over whose school is more difficult and who takes harder clases. We also sometimes make fun of each other's schools from time to time."

Going to different schools can also be a blessing in disguise, though, as she thinks it has brought the pair closer together.

"I think going to different schools has strengthened our relationship because we do not see each other as much and do not fight over petty things as much," she said.

While sibling rivalry is all fun and games, those like Eich's brother, Nathan, are not afraid to take shots.

"I always give Colin a bunch of crap about how much better Skutt's sports are than Mount Michael's, especially football," he said. "When we play them, I always make sure to give him a hard time about it at home and never let him hear the end of it."

This sibling rivalry can shake up an entire household as he goes on to talk about how family members have to pick sides.

"Usually our parents split up when our schools play," he said. "One will dress in Skutt while the other in Mount Michael gear. It helps though that our younger brother goes to Skutt too so he's always on my side when arguing."

According to Thompson, though, no matter how heated things may get, sibling rivalry brings the two closer.

"At the end of the day, it's nice to have someone to relate to and not just argue with. My sister and I are both going through junior year together, and we can always relate our experiences to each other," he said. "Going to separate schools has not only created a rivalry but also created a deeper, stronger bond."
Leave a Comment
Donate to The Mount Online
Your donation will support the student journalists of Mount Michael Benedictine High School. Your contribution will allow us to purchase equipment and cover our annual website hosting costs.
About the Contributor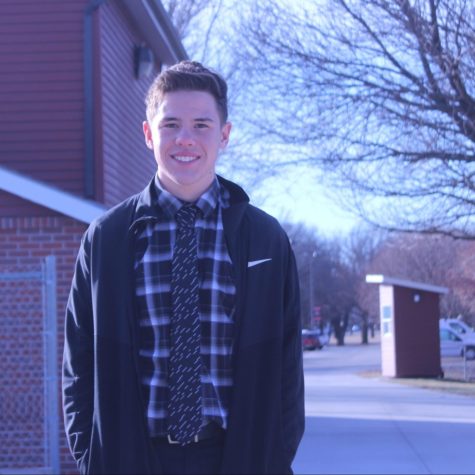 Colin Eich, Co-Editor in Chief
Colin Eich is the editor and a reporter for The Mount. He joined the team in 2019 as a reporter and participates in tennis and speech.