McMahon predicts COVID-era CFP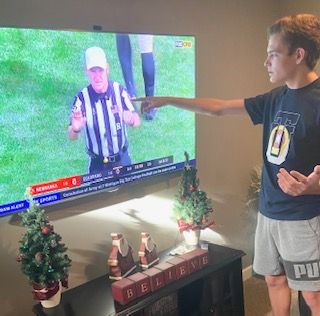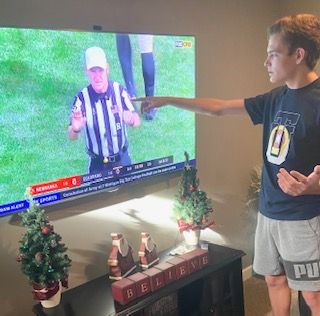 As the extremely complicated and convoluted college football season winds down, it is time for the College Football Playoff Selection Committee to decide which teams will play in which bowls. Most importantly, they decide which four teams will play in the Sugar Bowl and the Rose Bowl: the gateways to the National Championship game.

Teams and their fans around the country hope to be bowl eligible every year. Unfortunately, COVID has complicated rankings and predictions all year long. With conferences like the ACC and SEC playing up to eleven games and conferences like the PAC-12 and Big Ten having played four to six games, a clear pathway to the CFP has not been defined.

Along with COVID game cancellations and confusion involving conference titles, it has been hard to decide what teams I think should be in the CFP. As a Colorado fan, I would love for my ranked, undefeated Buffaloes to make it. But realistically, they would get destroyed, and the same goes for all the Husker faithful.

As an unbiased fan, I finally have my CFP predictions. I think that Alabama will play Ohio State in the Sugar Bowl. A one versus four matchup, the Sugar Bowl will be played between the currently ranked No. 1 Tide and No. 4 Buckeyes, with the two teams having not played yet.

Both teams remain undefeated after week 13 with Alabama sitting at 9-0 and Ohio State at 4-0. I personally think it is completely fair that the Big Ten be included, even though their season was shortened. Also, Ohio State is certainly a formidable opponent and great team, beating everyone they've played handily, including No. 12 Indiana.

Although Ohio State is a stellar opponent, I predict the undefeated, top-ranked Alabama to come away with the win. Alabama and Nick Saban have once again proven their dominance, winning all nine games so far and throttling top ten opponents like Georgia and Texas A&M. With a win in their final game against the Florida Gators and Heisman candidate Kyle Trask, Alabama should solidify a spot in the Sugar Bowl and in my opinion, the National Championship.

When it comes to the Rose Bowl, I believe the two-three matchup will be between Notre Dame and Clemson. Predictably, with the two SEC opponents facing off earlier in the year, and Notre Dame escaping with a touchdown victory, Notre Dame will go in with the number two ranking. The Clemson Tigers' only loss on the year comes to the Fighting Irish as they sit at 9-1 while Notre Dame is 10-0.

With an extremely close finish at the start of the year, it is hard to decide what team I will think will win the Rose Bowl. If No. 3 Clemson ends up beating No. 2 Notre Dame, that is no upset in my opinion. Both teams are of equal caliber and have very good records in the same conference.

I think and personally hope Notre Dame pulls off another win because I would like to see the Fighting Irish finally get a chance at a national championship, whereas Clemson has had their fair share, winning the CFP in 2016 and 2019.

Apart from the Rose and Sugar Bowl, it is hard to bring a non Power 5 team into CFP talks. With only nineteen of twenty-five teams being Power 5 in the CFP Top 25 right now, it is the lowest it has ever been going into week 14 of the season. Although the 8-0 No. 7 Cincinnati Bearcats are in the top ten, it is hard to justify them as good enough for the CFP when their record and schedules are nowhere close to the competition of a Power 5 team. With BYU losing this past week, it looks like all non-conference teams will be shut out.

In my opinion, only two teams remain outside of these predicted top four that still have a chance to make it. With the No. 6 Florida Gators sitting at 7-1, a win against top ranked Alabama could shake things up, most likely removing Bama from the top four and pushing Florida somewhere in. If this scenario happens, No. 5 ranked Texas A&M could make a case to enter the CFP, as they have only lost to Alabama, and they notched up an early season win against Florida.

Bowl games will move on, and I expect that the CFP Committee will do the best they can do to consider all scenarios and seasons in these tough times. Personally, I am just appreciative to be able to watch my Buffs make a bowl.

College football is an integral form of entertainment for myself and fans across the country, and I am grateful to be able to just watch it happen this year.
Leave a Comment
Donate to The Mount Online
Your donation will support the student journalists of Mount Michael Benedictine High School. Your contribution will allow us to purchase equipment and cover our annual website hosting costs.