Group comes together to prevent school shutdown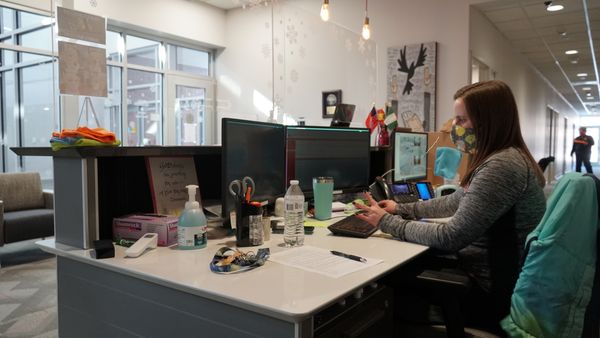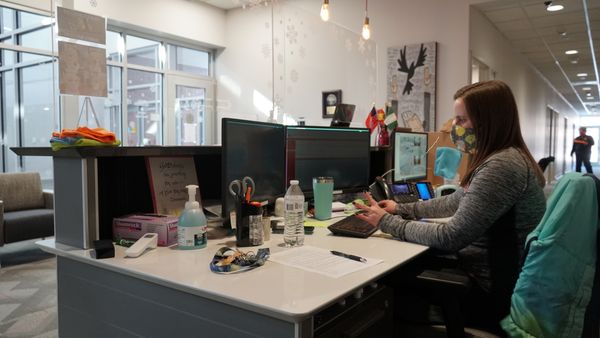 As it became clear that the COVID-19 pandemic would affect the 2020-2021 school year, a group administrators and support staff came together to make sure the school could be in-person for the new school year as long as possible.
The pandemic team which was formed in June, consists of head of school David Peters, dean of students Dave Cormier, head of facilities Jim Lewis, campus safety member Thomas Rzemyk, counsellors Noelle Hinrickson and Christy Crnkovich, and receptionist Katy Reznicek. Their main purpose is to meet each week and discuss issues regarding COVID-19 on campus.
"There was a lot of coordinating between us all over the summer so we could make a plan in case we went online," Reznicek said.
Reznicek plays a key role on the team, keeping track of school attendance and communicating the school's guidelines to students' families. This is crucial for matters like contact tracing and letting students know how long they have to be out of school.
But, she alone does not have to take on this huge responsibility as Dr. Peters leads the team through meetings and important announcements.
"What I try to do for them[pandemic team] is keep them informed on any information I've found out," Peters said. "I go to weekly meetings with other administrators and the governor, and I email that information to the team."
In terms of the school year, Peters thinks it has been mostly a success.This is due to all students following the guidelines and wearing masks.
"This year has been going really well so far. I was a little disappointed after Thanksgiving, but we are right back on track," he said. "I get a weekly report from the diocese showing every school's numbers and know we're doing pretty good. We're not too restrictive compared to other schools."
One major focus the team had was on the students well-being. For this, the counseling department took full charge.
""We have been trying to think of the students when we are looking at change in our day here at school," Crnkovich said. "Like most things I do on campus, my perspective is one of an advocate for the students. When we discuss procedure, policy, or what things will look like on campus, I try to approach it looking at what is in the best interest of the students."
Crnkovich has particular insight on the experience of those living the school day.
"​I guess I have a few different perspectives. I am a counselor, a parent, and wife of a teacher. I can see how students, my son and my spouse are affected and can try to be focused on solutions based on what people are struggling with or what is helping them to be successful," she said.
Outside of meetings, the members of this group work tirelessly to provide students with a well-rounded education, but together they make it possible to receive that education in-person during a pandemic. While it has been a tough journey Peters says that it has all been worth it.
"I've really enjoyed being on the team," he said. "In administration you solve problems. This pandemic is a big problem, but having a team really helps to share the burden and make it less lonely."
Leave a Comment
Donate to The Mount Online
Your donation will support the student journalists of Mount Michael Benedictine High School. Your contribution will allow us to purchase equipment and cover our annual website hosting costs.
About the Contributor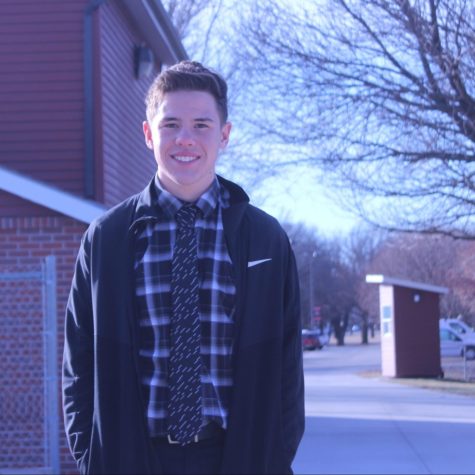 Colin Eich, Co-Editor in Chief
Colin Eich is the editor and a reporter for The Mount. He joined the team in 2019 as a reporter and participates in tennis and speech.