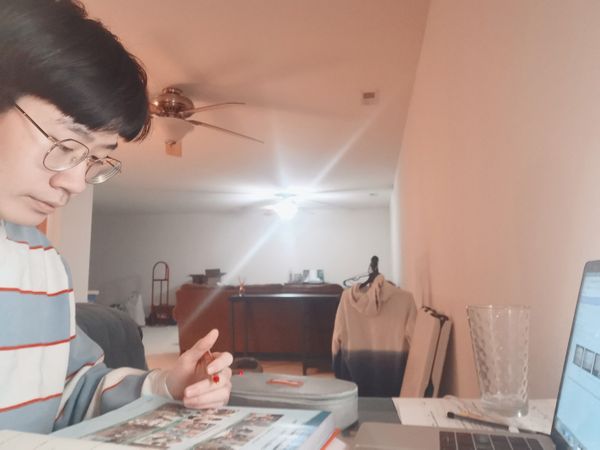 When school resumed in person on Jan. 4 after going remote for the last five days of the first semester, some students were still concerned about exposure.
"It's very understandable yet inevitable that students will start caring less about COVID as time passes," Scott Ding '21 said. "When that happens, or after a long break, we are very likely to have an outbreak again.".
The administration is prepared for this possibility.
"If we have another outbreak where many students are positive and many more have to quarantine because of close contact, then we might have to switch to remote learning again," Covid response team member Dave Cormier said.
Although students like Ding fear the exposure to coronavirus, they also understand that online school is not the best option for them and limits the activities that they can participate in .
"That's why I insisted on coming back to school after two weeks of online school despite my aunt still wanting me to stay at her place," Ding said. "However, I miss the excitement of living in the dorms and spending time with my friends."
According to the Covid response team, the outbreak started "on the weekend when we started getting more reports of sick students," Cormier said. "It happened right at the time when health care professionals predicted an outbreak after Thanksgiving, it may have been caused by travel or activities that happened during Thanksgiving break."
This outbreak did not only affect the students in-person learning, but also some staff from the Covid Response Team such as Cormier.
"However, the biggest impact it had on me was that I caught Covid as well, probably from a student who was in a car with me," he said.
The school's receptionist, Katy Jenner, was also affected by the pandemic, but in a different way.
"My job has gotten a lot busier," she said. "I am the person that tracks which students are absent every day and every time we have a positive case or an exposure… I am the person that tells families our quarantine guidelines."
While the outbreak caused a temporary return to remote learning, the impact was not as great as the shutdown at the beginning of the pandemic in Mar. 2020.
That being said, there were a few inconveniences during the outbreak including sophomore boarders not being able to visit each other's rooms in the evening, and athletes moving to eating lunch in the Armory to create more social distance.
In any case, the COVID response team wants to reiterate the importance of following basic pandemic guidelines.
"We hope that students follow the rules about masks, social distancing, and avoiding big get-togethers when off campus. Following those recommendations are the best way to keep Covid off campus and keep it from being spread to other students," Cormier said.
Since the outbreak, there have not been any major changes in the rate of students getting sick. According to head of school Dave Peters, there have only been five positive cases amongst students since Christmas break.
"Our numbers have been very low," he said. "We hope that continues. It has been fifteen days since we have been back in school, and the case count is so low. I think that we are past the impact of the Christmas and New Year break. It is all a day-by-day situation."