Monks become one of the first to receive COVID-19 vaccination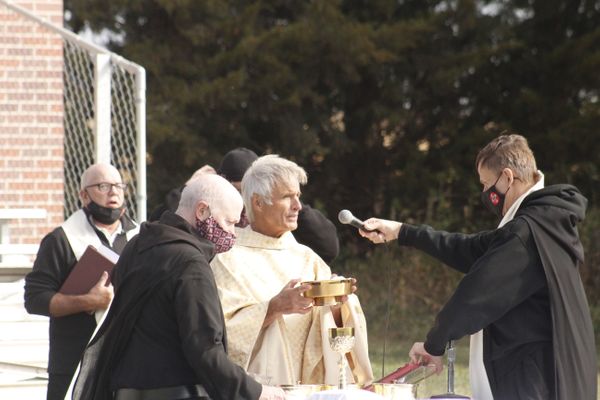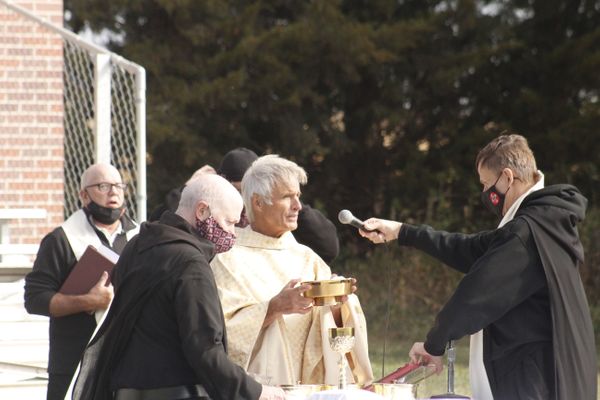 As companies like Pfizer and Moderna start to pump out vaccines, more people are getting the opportunity to flatten the curve and put COVID in the past.
The initial wave of vaccines went out to healthcare workers and residents at long-term care facilities, and when they moved to tier 2 in phase 1a the vaccine was extended to the monastic community.
"We went in several groups to the same Kholl's at different times last Monday[Jan. 4]," Br. Luke Clinton '77 said.
The vaccine has served as a sign of hope for many members of the monastic community. The decrease in student interactions has "saddened" those that work with the students on a daily basis..
"I miss interacting with the students, especially singing together in the chapel," Fr. John Hagemann '67 said.
Many of the monks fell in the high-risk patient category, so those that did not fall in that category had to prioritize the safety of their peers during these trying times.
"I was very happy about the vaccine because I'm anxious to get back in the school," Clinton said. "A remote librarian is a very lonely existence."
Due to advancements in technology, Br. Luke is able to fulfill his duties as the school librarian with extra help from senior Matthew Collins '21. In addition to a webcam at the library desk, he also has access to cameras to ensure students are on task throughout study hall.
However, Br. Luke's disciplinarian actions and check-in interactions are not the same as conversing face-to-face. The conviction and eloquence that he speaks with while reprimanding mischievous students simply does not carry over a speaker.
With media-induced controversy surrounding the vaccine, many people are hesitant to receive the vaccine. However, the monks' vaccination experience was painless.
"I didn't feel much of anything afterwards," Fr. John said. "I had a bit of a sore arm the day after, but that was it."
Although the risk of infection has significantly decreased for the monks, precautions are still being followed to maintain the safety of the monastic community.
"I believe the return to in-person teaching is still a long way out because other folks have to be vaccinated as well," Abbott Michael Liebl '68 said. " Returning to the classroom is determined by whether or not we can keep vulnerable members of the community safe."
However, the monks have appreciated some aspects of online teaching.
"There is potential to record what you have done in class, which can be helpful," Liebl said.
Arguably more shocking than receiving the COVID vaccine so early, Clinton made a statement regarding his "luscious" lion's mane.
"When I return, I will get a haircut," he said. "I decided early this summer I was going to hold out on the haircut until I was able to return to the school. If we don't start back at spring break, I think I'll need to put it in a ponytail. My last haircut was early February of 2020."
Leave a Comment
Donate to The Mount Online
Your donation will support the student journalists of Mount Michael Benedictine High School. Your contribution will allow us to purchase equipment and cover our annual website hosting costs.
About the Contributor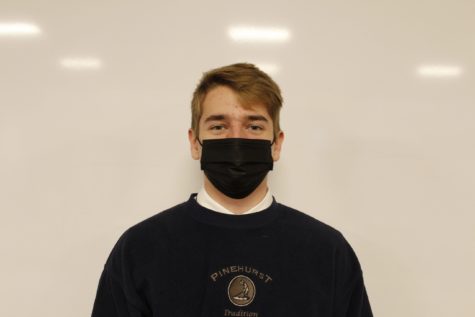 David Drews, Reporter
David Drews joined in 2021.