Detwiler soars through setbacks for a dominant season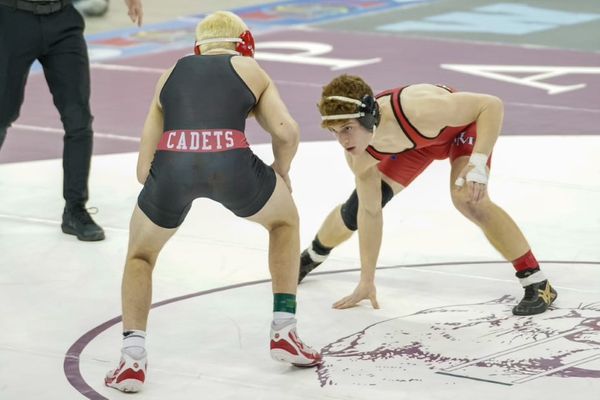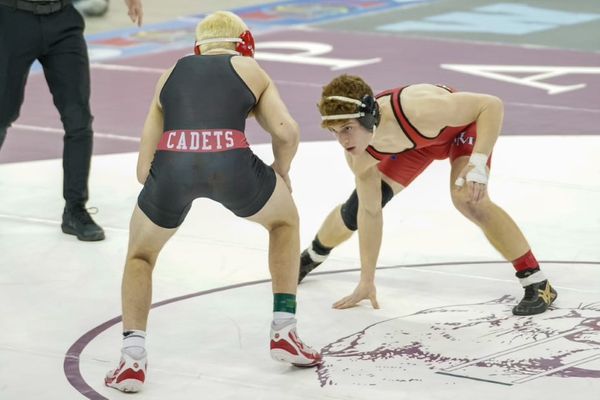 As the wrestling season came to an end, one wrestler beat all expectations. Cameron Detwiler '21 came off of a "standout" season, making it to state and finishing the year with a record of 29-9 in the 145 pound weight class, despite all of the major setbacks.
"Making state showed me that hard work will pay off, and when you get that goal, it's a great feeling," Cameron Detwiler '21 said.
Although Detwiler showed consistent results, the journey was difficult. Several wrestlers, including Cameron, suffered a blow to their season due to COVID-19.
"I potentially lost out on 15 matches this year," Detwiler said. "I only had one match before I got sick, and all that conditioning we put in the offseason was at risk."
Detwiler felt the setback, himself, as the transition back into wrestling was difficult.
"Our conditioning took a big hit during the break, but our dedication is what led to a successful season," he said.
Throughout his four years of wrestling, Detwiler came across many challenges that, in turn, made him stronger.
"​The biggest challenge Cameron overcame from his freshman and sophomore year is that he would be winning matches and make one big mistake and get pinned," head coach Bob Sullivan said. "He made himself better by staying in good positions and recognizing if he was in a bad spot. When he found himself in a bad spot, he learned to bail out and survive through those positions."
For wrestlers, it is common that an acquired skill sticks with them for life. Detwiler's issues, throughout his years of wrestling, did not reside on a loss of skillwork, more so an attempted gain in confidence.
"My confidence and how I looked at wrestling was the major difference from last year," he said. "I had the technique, but it was finding that confidence to go up against 8 ranked opponents which gave me a big increase in my game that would help me later in the season."
Detwiler is known in the wrestling community for having sharp technique. This season, he showed that he improved in his skillset as the years went by. Going 29-9 in a season is no easy feat, entailing the hard work and perseverance that Detwiler was willing to put in.
"I would say my best year was this year, but I took a major jump in my junior year," he said. "My senior year was the year that I found my style of wrestling."
To accomplish what Cameron did this season takes hard, rigorous work, and motivation. For Detwiler, a lot of his motivation came from other coaches and team members.
"Every practice, Coach Sullivan and returning players like Jarret Cline '18 were great influences to push me to do better," he said.
Even though the outcome may not have been what Cameron wanted in the state competition, he can look back on this experience and be proud of the work he put in.
"Making it this year gave me an overwhelming sense of accomplishment," he said. "When I got knocked off in a heartbreak my junior year, it led to a determination to make it to state."
Leave a Comment
Donate to The Mount Online
Your donation will support the student journalists of Mount Michael Benedictine High School. Your contribution will allow us to purchase equipment and cover our annual website hosting costs.