All U.S. Presidents Football Team
OFFENSE
QB: George Washington
With a solid frame of 6'2, 175 pounds, George Washington would be perfect for running the offense. Being a general in the Revolutionary War, GW is a proven winner which is what this team needs.
RB: Gerald Ford
With good size at running back, being 6'0, 185 pounds, Ford is the only president with collegiate football experience. He played for the University of Michigan and helped lead the Wolverines to two undefeated seasons in 1932 and 1933.
WR: Barack Obama
Having a basketball background, Obama has good size standing at 6'1 and weighing 175 pounds. He should be a mismatch nightmare in the slot.
WR: Thomas Jefferson
Standing at 6'3 and weighing 178 pounds, TJ should be an excellent red-zone threat on the outside. If he cares as much about the football team as he did America, he will be a team captain without a doubt.
TE: Abraham Lincoln
Standing at 6'4, Honest Abe is the tallest president in U.S. history. He has a perfect build for tight end, and with his long reach, he could be a versatile pass catcher as well as a solid run blocker.
FB: George H.W. Bush
At 6'1, 190 pounds, Bush has a tremendous build for a fullback. Now, let's just hope George run blocks as well as he blocked the importation of semi-automatic rifles in 1989.
C: Grover Cleveland
At 5'11, 260 pounds, Grover Cleveland will be an absolute unit on the O-line. Hopefully he won't accept blitzes from the A-gap like he
accepted the Statue of Liberty from France.
RG: James Garfield
Standing at 6'0 and weighing only 180 pounds, Garfield could be the sneaky athletic lineman with speed on his pull blocks.
RT: Chester Arthur
At 6'2, 224 pounds, Arthur has great size for the offensive line, and should make up for Garfeild's lack of size. However, Arthur was known for his poor health during his presidency, so he may be a liability come playoff time.
LG: James Buchanan
We were running out of presidents over 200 pounds, so Buchanan will have to do. He has okay size at 6'0, 200 pounds. As long as he doesn't break apart his pass blocking like the Union broke apart during his administration, Washington should be protected well enough.
LT: Donald J. Trump
At 6'3, 245 pounds, Trump is a polarizing o-line prospect that is known to talk smack to defensive tackles. He should be good at forming a wall to protect the Father of our Country's blind side.
DEFENSE
DE: Bill Clinton
Bill Clinton would fit this position perfectly because of a rugby background at the University of Oxford. The President stands at a whopping 6'3 and weighs 216 pounds.
DE: George W. Bush
The 6'2, 199 pound defensive end is perfect for the position due to his size, and his ability to destroy the offensive line, just like he destroyed Al-Qaeda.
DT: William Taft
With a background of dancing and being a power hitter in baseball, the 6'0, 316 pound defensive tackle can maneuver his way through the offensive line to the quarterback.
OLB: Lyndon B. Johnson
At 6'3, 200 pounds, LBJ with a history of basketball and baseball might be the best defensive player on the team. His size and athleticism proves that he would be the most dominant player out of all the presidents.
MLB: Andrew Jackson
With the ability to make big hits all game, the 6'1, 160 pound middle linebacker, who killed a man because he insulted his wife and accused him of cheating in a horse race, brings all the intimidation to the defense. If he was compared to a NFL player today, it would be Ray Lewis.
OLB: Zachary Taylor
With a build of 6'2 and 216 pounds, the outside linebacker with a frame like Lawerence Taylor, is capable of leading the team in tackles just like he led the U.S. to victory against the Spanish.
CB: John F. Kennedy
Playing left end and tackle at Choate Hall in high school, the 6'0, 173 pound cornerback looks to be the fittest on the defensive side of the ball. Unfortunately, Kennedy's offensive strategies are awful (ex. Bay of Pigs) and his history of injustices makes his role on the team questionable.
FS: Ronald Reagan
Arguably the fastest player on the defensive side, the 6'1, 185 pound free safety will terminate the ACLs of many players like he terminated the Air Traffic Controllers Strike.
SS: Dwight D. Eisenhower
Due to his successful general job in World War 2, he is the captain of the defense standing at 5'11 and 171 pounds. The strong safety will target hits just like he did in the Korean War.
CB: Richard Nixon
With a physique of 6'0 and 175 pounds, Richard Nixon will blitz from the corner like he blitzed the Watergate Hotel.
COACHES:
Head Coach: Franklin D. Roosevelt
FDR showed tremendous leadership in guiding the United States to victory in the Second World War. He should be an offensive mind that runs the Western/hemisphere playbook.
Offensive coordinator: Ulysses S. Grant
Like he settled the Civil War, Ulysses S. Grant will settle the game by leading the offense to a blowout.
Defensive coordinator: Harry Truman
This one is pretty self explanatory. He dropped the atomic bomb on Hiroshima in retaliation and self-defense.
Special Teams coordinator: Joe Biden
Although the 2021 Nebraska Cornhuskers may be an exception, special teams is a pretty hard job to mess up. We had to get 'ole Joe on the field somehow.
Kicker: James Madison
He's 5'4, 122 pounds. We simply could not play him anywhere else.
Punter: John Adams
Standing at 5'7, punter is a position that doesn't necessarily require a tall stature. Hopefully his punts can get enough height.
Leave a Comment
Donate to The Mount Online
Your donation will support the student journalists of Mount Michael Benedictine High School. Your contribution will allow us to purchase equipment and cover our annual website hosting costs.
About the Contributors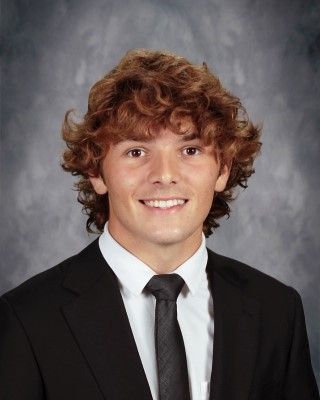 Jack Huber, Reporter
Jack joined The Mount Journalism team in 2021 as a story editor. Huber also participates in football and golf.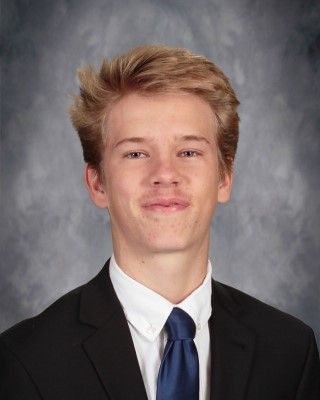 Nolan Beller, Copy Editor
Nolan joined The Mount Journalism team in 2022. Beller also participates in basketball and soccer.