The Mount Runs on Monster
Due to Mount Michael's rigorous education, students have plenty of late nights throughout the year. This causes students to wake up tired, and an easy solution to this is caffeine. According to the FDA, caffeine is a drug and food additive that increases alertness and decreases drowsiness. They have also stated that people can consume 400 milligrams in a day safely. The most common way of consuming caffeine is through coffee and energy drinks. According to a student body survey, energy drinks are the most common way of consuming caffeine.
There are many different brands in the market for energy drinks, the most popular being Monster Energy at Mount Michael with 19 votes out of 83. Bang Energy came in with a close second receiving 18 votes. Forty-three percent of survey takers said they do not drink energy drinks, the other 57 percent were split, 32 percent saying they did drink caffeinated beverages and the other 25 percent saying they sometimes drink them.
However, students are not the only ones with opinions on these caffeinated beverages. Some teachers also have thoughts on the subject and school counselor Mrs. Crnkovich is one of those teachers. "I have nothing against them," Crnkovich said, "I just don't like the way they taste; they taste like chemicals to me."
Some students do not drink them because of the after effects. "I do not prefer to drink energy drinks," Easton Crouse '25 said, "When the effects wear off, I have a caffeine crash and cannot focus." If consistent consumption is kept up for months, the effects of caffeine begin to take less effect, and it simply becomes part of normal body systems to continue to function.
According to studies by the FDA, the body becomes used to having caffeine, so it is common to experience drowsiness or a caffeine crash when effects wear off.
Some students enjoy them because it helps them get through their day and workout. "I rarely drink energy drinks during the school year," Ryan Saxby '24 said, "But they can just be a nice pick me up on a tiring morning before football."
Everyone has their own opinion, but the drinks have not proved to be dangerous in moderation. According to the FDA, studies have confirmed side effects that come with the overconsumption of energy drinks. Caffeine is a drug, and it is possible to become subconsciously reliant on these drinks. If there has been consistent consumption for as little of a week, headaches and drowsiness may accrue as withdrawal symptoms. This does, however, depend on each individual person.
One of the Mount Michael Benedictine values is moderation which applies to everything- including caffeine. There should not be a problem in the Mount Michael community because each individual person is following the school values, keeping caffeine consumption at a moderate level.
Leave a Comment
Donate to The Mount Online
Your donation will support the student journalists of Mount Michael Benedictine High School. Your contribution will allow us to purchase equipment and cover our annual website hosting costs.
About the Contributor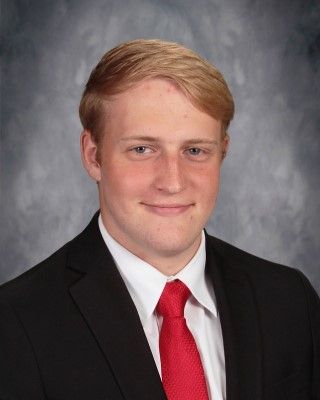 Andrew Tagel, Reporter
Andrew joined The Mount Journalism team in 2022. Tagel also participates in football and trap shooting.