Brain Eating-Amoeba Comes to Nebraska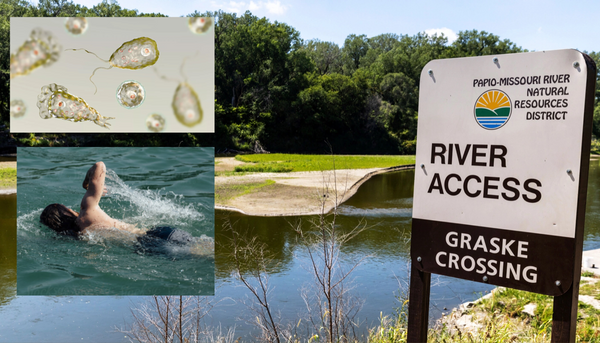 The U.S. Centers for Disease Control and Prevention (CDC) has confirmed a Nebraska child, who died after going swimming, was infected with the brain-eating amoeba, Naegleria fowleri. According to the Nebraska Department of Health and Human Services, this is the first known death from Naegleria fowleri in Nebraska state history.
On August 8, a child was exposed to Naegleria fowleri while swimming in a shallow region of the Elkhorn River. Naegleria fowleri is a rare but deadly amoeba that is primarily found in southern states but has made its way up to many of the midwestern states. People do not become infected from drinking contaminated water or swimming in a pool that is properly chlorinated. The single-celled organism infects people by going up their nose and reaching the brain when diving head first into the water.
The brain infection that results from when the amoeba containing water rushes up the nose and reaches the brain is called primary amebic meningoencephalitis. Primary amebic meningoencephalitis is nearly always fatal but the infection is extremely rare. On average, only three people in the U.S. are infected each year, but those who are, usually die, according to the CDC. The amoeba has been increasingly found in northern states as air and water temperature increase.
Before the young boy in Elkhorn, another case of Naegleria fowleri was documented in Florida. The case in Florida was a 13-year-old boy who was swimming in Port Charlotte on July 1, where the amoeba was present. It took about a week for the boy to start showing symptoms, and he later ended up in the hospital.
Some of the Naegleria fowleri symptoms are headache, fever, nausea, and vomiting. Just recently, he was flown to Chicago for treatment. According to the CDC, the disease has a fatality rate of ninety-seven percent but few people can survive with quick treatment.
Naegleria fowleri is found naturally in freshwater lakes, rivers, and hot springs in the United States, particularly in southern states.
When swimming in warmer waters be careful, use a nose plug or nose clips, and do not forcibly immerse your head below the waterline, especially since diving or cannon-balling will force water up your nose, leading to the highest risk.
Leave a Comment
Donate to The Mount Online
Your donation will support the student journalists of Mount Michael Benedictine High School. Your contribution will allow us to purchase equipment and cover our annual website hosting costs.
About the Contributor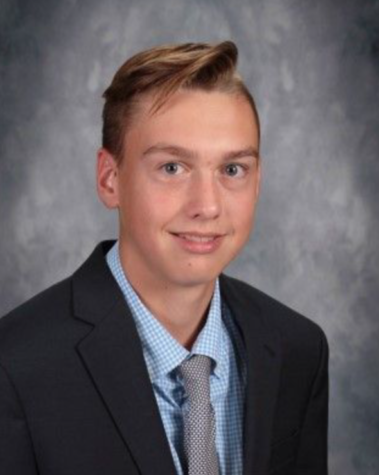 Matt Adam, Graphics & Photography Director


Matt joined The Mount Journalism team in 2022. Matt also participates in basketball and baseball.