Fantasy Football Brings Fortune and Fear
There is no doubt that America runs on football. With football being a leading source of entertainment, companies have found ways to capitalize on it with fantasy football.
Fantasy football is a game where people act as managers of a virtual football team composed of NFL players. Participants compete weekly and accumulate points based off of player performance. Those with the best record at the end of the year compete in a playoff where the winner is crowned champion.
At Mount Michael, it is a part of daily student life. Many students have indulged in this, with creating leagues full of Mount Michael students. But for some, it could affect them for several months after the season is over and permanently scare them with the memories of their punishment. Over the years, students have taken this literally by punishing those with the worst record.
Last year, a group of seniors took this to the next level by forcing the loser to sit in a dog cage while getting food thrown at them. Ben Harris '23, the winner of the league, received a cash prize via the league's entry fee. The loser, Hunter Miller '23, was punished to sit in a cage while having catfish bait, eggs, and other items thrown at him.
These same students started up another league this year, this time adding two more people. These two additions made it a 12-man-league, which makes it more difficult to assemble a good team. This year's draft was hosted by Harris '23 where the group competed for this year's $120 pot. Andrew Kirklin '23 was fairly confident in his team as he said, " I feel like my team is a solid 7/10 team, I'm not going to lose, but not going to win." Avoiding coming in last is all Kirklin needs to do to avoid the losing punishment.
A group of juniors have also decided to make a 12-man-league to compete against their classmates to see who the true champion is. They have decided to punish the loser this year by completing the one chip challenge. This entails eating the self-proclaimed "world's hottest chip" which has traces of the Carolina Reaper and Scorpion Pepper, two of the hottest peppers in the world.
Henry Stanek '24 was asked about his key players that will lead him to success and he said, "I have Deebo Samuel at my WR-1 which will lead my team to success as well as my TE Darren Waller which will thrive in the TE position".
Likewise, the sophomores are involved in an intense league. Wesley Cobb '25 was asked what his favorite part of fantasy football was and he said, "I love to scam the kids that don't know what they are doing to get better players."
This will be a great year for all the classes to compete against their classmates and reward the winners.
Leave a Comment
Donate to The Mount Online
Your donation will support the student journalists of Mount Michael Benedictine High School. Your contribution will allow us to purchase equipment and cover our annual website hosting costs.
About the Contributor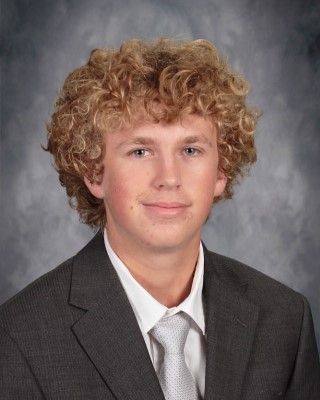 Hunter Miller, Reporter


Hunter joined The Mount Journalism team in 2022 as a reporter. Hunter also participates in golf.