New Football Coach Lays Down the Law on and Off the Field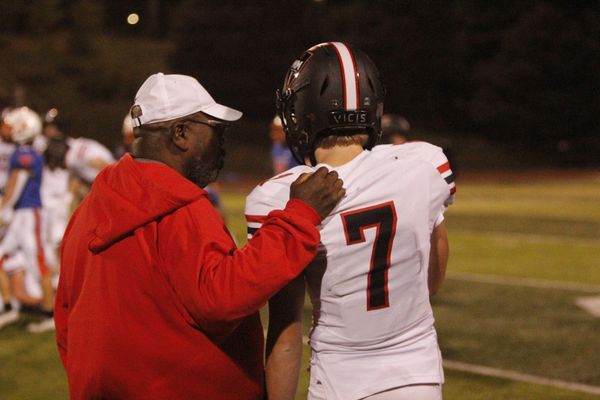 The honorable Wadie Thomas has undoubtedly lived an eventful life. He grew up in Montgomery, Ala. during the 1960s. He attended George Washington Carver High School which was segregated at the time. 
"It wasn't until my senior year of high school until we were allowed to go to school with white kids," Thomas said. "Even after the Brown versus the Board of Education case, schools in my area still stayed segregated for years after." 
After high school, Thomas served in the United States Military for three years where he worked in supply for the Army. He then went on to Alabama State University, where he played as linebacker for the football team. 
"They wanted to see if I could still play after being in the military, so they invited me to spring training where I had to try out to make the team," Thomas said.
After his time at Alabama State, Thomas went on to Creighton University where he would attend law school. Even then, Creighton was still a predominantly white university. 
"I think I was one of only four black law students out of 180 students at Creighton," said Thomas. Once he graduated from law school,  Thomas opened his own law practice where he spent the next 15 years. After that, he became a judge in Douglas County. 
After 22 years of serving as the first African-American male judge in Nebraska, Thomas retired from the bench in 2018. He now resides in Omaha, Neb. where he has worked as a football coach for several years. Mount Michael's football program isn't the first coaching gig that Thomas has worked. In fact, he has been coaching football and track since 1984. 
"Coaching is like a chess match," Thomas said. "It is very rewarding, and I enjoy helping athletes improve themselves on and off the field."
Judge Thomas met coach Allen Burrell Jr. during his time as a judge while Burrell was a state probation officer. "He knew I coached at a previous high school, so he asked me to come and help out last winter, and now here I am," Thomas said. 
Even in his short time at the Mount, Coach Thomas has already made a big impact on the football team. 
Tight end Jack Roland '23 said, "Coach Thomas is my positions coach, so I have gotten to know him pretty well. He can be a tough coach at times, but he's a great guy and cares a lot about his players."
Coach Thomas has left his mark on Mount Michael's football program. Using his nearly 40 years of coaching experience, he has done his part in helping the Knights reach the state playoffs for the first time since 2019. His teachings and mentorship will stick with his players for years to come.
Leave a Comment
Donate to The Mount Online
Your donation will support the student journalists of Mount Michael Benedictine High School. Your contribution will allow us to purchase equipment and cover our annual website hosting costs.
About the Contributor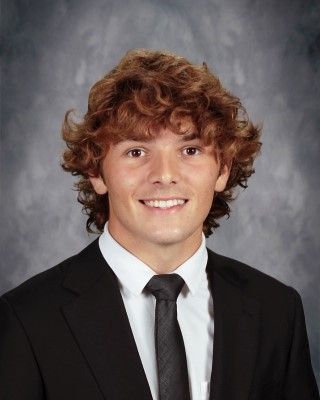 Jack Huber, Reporter
Jack joined The Mount Journalism team in 2021 as a story editor. Huber also participates in football and golf.