'Roughing the Passer' becomes most controversial penalty of the NFL season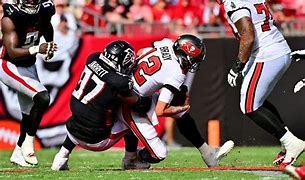 Every NFL season there seems to be complaints about 'bad' calls made by referees. This year, the main complaint generally revolves around the roughing the passer penalty. Roughing the passer is a penalty where a defender either delivers a late hit on the quarterback, or unnecessarily drives the quarterback into the ground or lifts him up in the air before tackling him. The enforcement of roughing the passer has intensified after the scary injury to Miami Dolphins quarterback Tua Tagovailoa where after he was hit, he had difficulties standing up. 
The main problem with the rule is its inconsistency. For example, fans and players were up in arms after Grady Jarrett of the Atlanta Falcons was flagged for tackling Tom Brady in the late stages of a close game. This penalty gave Brady and the Buccaneers a fresh set of downs in what would have been a fourth down, resulting in a Buccaneer 21-15 victory. Field Yates, an NFL Insider at ESPN, said "This may be the worst roughing the passer penalty I've ever seen. Embarrassingly bad call. The Falcons got screwed." 
 Despite the influx of fan and player complaints, there were surprisingly 23 fewer roughing the passer calls through the first 5 weeks of the 2022 season in comparison to 2021. Although there is a significant drop in roughing the passer calls from this year to last, the number of flags thrown has no significance in the fundamental issues with the penalty.
With complaints from fans, players, coaches and even broadcasters, it is clear that action needs to be taken by the NFL. However, it seems that the NFL will not resolve this issue before the year is over. After the poor calls made in week 5, the NFL decided to have a league meeting to discuss the matter, but Troy Vincent, executive vice president of football operations, made it evident that there was no intention to change how the penalty would be enforced. "We are not going to back off of protecting the quarterback," NFL Commissioner Roger Goodell said. "We are not backing off of protecting players that are in a defenseless position or in an exposed position that could lead to injury". 
It is obvious that with the results of this league meeting and the enforcement by referees, there will not be an immediate change in the ruling of this penalty. Disgruntled fans and players will still have to deal with refs blowing their whistles until this issue is resolved.
Leave a Comment
Donate to The Mount Online
Your donation will support the student journalists of Mount Michael Benedictine High School. Your contribution will allow us to purchase equipment and cover our annual website hosting costs.
About the Contributor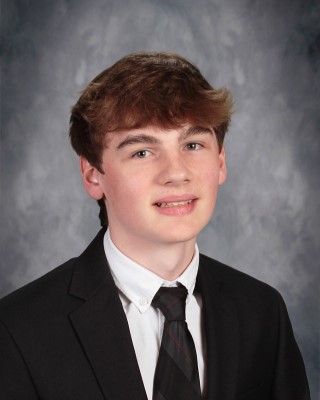 Andrew Busenbark, Copy Editor
Andrew joined The Mount Journalism team in 2021 as a reporter. Outside of school he enjoys watching the Suns.