Whose Record Breaking Season Was More Impressive: Judge or Pujols?
Baseball continues to change with the alarmingly large amount of swing-and-misses in the game today. This is leading to more strikeouts than ever before. With the strikeouts, "small ball" (bunting and stealing) is no longer an important part of the game like it was in the past. Players have forgotten certain aspects of how baseball used to be played. Last year the number of stolen bases dropped under .5 per game for each team for the first time since the 70's. However, the number of homeruns continues to increase. With all the swing-and-misses, players must rely on one swing of the bat to put their team on the board.
Although guys like Barry Bonds, Sammy Sosa, and Mark Maguire hit more homeruns in their careers, this does not make Aaron Judge's feat any less impressive. Judge finished the season with a total of 62 home runs for the New Yankees. Judge, however, was not the only player to reach an important milestone this season. First baseman and designated hitter for the Saint Louis cardinals, Albert Pujols surpassed the 700 home run mark to join one of the most elite clubs in all of sports alongside only Barry Bonds, Babe Ruth, and Hank Aaron. It leaves some to wonder which of these accomplishments is more impressive. 
Pujols' longevity and the consistency needed to hit 700 home runs give a significant argument for why his record is more spectacular. Pujols broke out into the scene as a rookie in 2001, hitting 37 home runs with a .329 batting average, and earning the Rookie of The Year Award. He kept going from there, hitting 30 or more home runs in his next 11 seasons. This is the second longest streak of 30 home run seasons ever.
On the other hand, Aaron Judge's stats prove just how astounding his record is. When Judge came into the league in 2016, there were doubts about the 6 foot 7, 282 pound frame. Baseball rarely sees players this big, and when they do, they don't last long due to their lack of athleticism. For Judge, however, this was not the case. In the beginning, the athleticism was there, but he struggled in his rookie year with a measly 15 hits in 84 at bats. However, these doubts were erased the very next season, in which he hit an astonishing 52 home runs. Judge certainly had the power to hit homeruns. But did he have the consistency to do this year in and year out? No. In the next three seasons Judge did not surpass the 30 home run mark once. He got back on track in 2021, where he hit 39 home runs. But, this did not compare to this past season, where Judge hit a staggering 62 home runs, breaking the American League record for home runs in a season. He also finished with a batting average of .311, second in the American League behind Luis Arraez of the Minnesota Twins.
So, that still leaves the question of "Which record is more impressive?" What Pujols did was far more difficult than what Judge did. This is not knocking on what Judge did but Pujols' accomplishment was a much harder task. To play for such a long time and to remain as consistent as Pujols has, is an extremely tall task. Pujols has hit home runs at such a high rate, that only those who have used steroids can fit into the same category as him. That is crazy.
Pujols is undoubtedly one of the best to ever do it and Judge has a long road ahead of him to get to that same status. So far, Judge has not shown the same consistency as Pujols.The last time Judge hit over 50 home runs he failed to break 30 the next season. History tends to repeat itself so Judge might not live up to the hype next season. But with Pujols retiring, Judge takes the spotlight on a quest to be the new homerun king.
Leave a Comment
Donate to The Mount Online
Your donation will support the student journalists of Mount Michael Benedictine High School. Your contribution will allow us to purchase equipment and cover our annual website hosting costs.
About the Contributor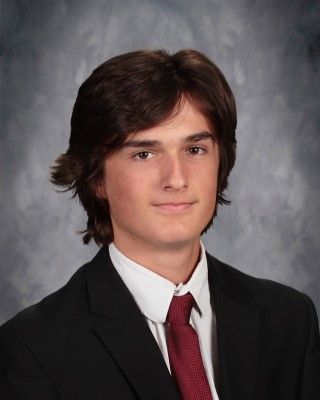 Ayden Earl, Reporter
Ayden joined The Mount Journalism team in 2022 as a reporter. Earl also participates in baseball.