World Cup Predictions
With the World Cup in literally days, the football community it ecstatic. A chance to embrace your country, the World Cup happens only once every four years. This World Cup is special because it is the legends of this generations' last one. Those legends include Lionel Messi, Neymar Jr., Cristiano Ronaldo, and Manuel Neuer. With so many strong teams anyone can take home the beloved trophy. Some of the strongest teams include Brazil, France, Germany, England, and the favorites – Argentina. After losing in 2014 World Cup Final, Argentina, led by one of the greatest footballer oat, Lionel Messi, was also knocked out in the 2018 World Cup Semi-Finals. In the World Cup, there are always dark horses, which is a weak team that exceeds expectations. Most notably was Costa Rica in the 2014 World Cup. This World Cup includes lots of potential dark horses, some include Denmark, South Korea, Switzerland, Netherlands, USA, Japan, and my prediction for the dark horse- Senegal. For everybody who has never watched the World Cup, to start the tournament teams are separated into eight groups where only the top two team can advance. After advancing, the teams are put into a standard tournament layout where only one team can win. So, with all that out of the way, I give you my 2022 World Cup predictions. 
Group A 
To start, my predictions are as followed: 1st Netherlands, 2nd Senegal, 3rd Ecuador, 4th Qatar. Although almost every year the host of the World Cup makes it through the group stage, I have almost no hope that Qatar will. For them to do that, they would have to top a strong Netherlands team, and the AFCON winner Senegal. Netherlands, I believe, will top the group having a somewhat strong offense and midfield and rounding out the team with the best current center back trio, Van Dijk, De Ligt, and Timber. Senegal looks dangerous, but their best player, Sadio Mane, could potentially not play due to an injury. 
Group B 
We finally decide whether it is called soccer or football once and for all after USA take on England in this group. 1st England, 2nd U.S.A., 3rd Wales, 4th Iran. I believe that England will sit comfortably at the top of this group, followed by the U.S.. U.S.A.'s past couple international games have been a bit wobbly, but I still do believe that they can beat Wales. Gareth Bale is a dangerous big game player, but he is not who he was in the past. In last place I have Iran. Their defense is strong and they're no team to underestimate, but their attack is weak, and they lack the offense. 
Group C 
Including both U.S.A.'s rivals and Robert Lewangoalski's team, this group was hard to decide who grabbed the second place. 1st Argentina, 2nd Poland, 3rd Mexico, 4th Saudi Arabia. Argentina will most definitely lead the group with the team including one of the best players in the world, Lionel Messi. I do believe Poland will advance and Mexico will not. Mexico's current team isn't all that. Their team lacks cohesion, and their coach, Gerardo Martino isn't the best. But I still bet Ochoa will ball out. 
Group D 
This group includes both the previous World Cup winners and a team that went on a dream run in the last Euros. 1st France, 2nd Denmark, 3rd Australia, 4th Tunisia. At the top of the group has to be France. Their team is scary good, and their attack is unreal. Their only problem is that their midfield isn't that reliable. I don't believe Denmark will beat France like they did in the Euros, but I still believe that they will advance. Overall, this group is a no brainer. 
Group E 
With both the teams with the best historic and current midfielders, this group will be hard for Japan and Costa Rica to advance. 1st Germany, 2nd Japan, 3rd Spain, 4th Costa Rica. For my first big upset of the tournament, I have Japan advancing while Spain doesn't. Japan recently beat U.S.A. and look strong while Spain, despite having a somewhat strong midfield, has a weak defense and an unreliable offense. Germany will lead this group with Jamal Musiala scoring the most goals, and Costa Rica ending the group. Costa Rica was the dark horse in the 2014 World Cup, but I don't believe they will show that same level of stability. 
Group F 
These last three groups are easily the hardest to predict. This group include the previous World Cup runner up, Alphonso Davies' team, and an overrated Belgium team. 1st Croatia, 2nd Belgium, 3rd Canada, 4th Moroco. Despite having star player Kevin De Bruyne, I still believe Belgium is overrated. They also have Lukaku and Courtois, but their defense is terrible. I believe Croatia will top the group lead with the old Luka Modric, and I believe Canada will not make it through the group stage at their first World Cup. 
Group G 
This group is probably the hardest to predict. 1st Brazil, 2nd Serbia, 3rd Switzerland, 4th Cameroon. I believe Brazil will top the group, being the favorites to win the whole tournament, but the second place will be a battle. Serbia had a strong midfield and a solid striker and goalkeeper. Switzerland did well in the Euros, and Cameroon is ranked low, but you should never underestimate an African team. With three decent teams, it's hard to pick who will place second. However, I believe that Serbia will take it. 
Group H 
To finish the group stage prediction off is a hard and controversial one. 1st Portugal, 2nd Uruguay, 3rd South Korea, 4th Ghana. Although having Cristiano Ronaldo, the best full backs in the world, and a pretty strong overall team, Portugal is underestimated. South Korea, despite having the star player Heung Ming Son, I believe they will not pull off advancing. After 12 years Uruguay and Ghana meet again. In the 2010 World Cup Uruguay knocked out Ghana in the quarterfinals after Luis Suarez blocked a potential goal with his hand, and the penalty kick was missed. 
With all of the group stages out of the way this is my final prediction for who will win. The biggest upset I predict will be England vs. Senegal where the African team shows England levels. My prediction for the awards is the Player of the Tournament, and the Golden Boot will be Argentina's Lionel Messi. The young player of the tournament will be given to Germany's Jamal Musiala, and the goalkeeper of the tournament will be given to Brazil's Allison Becker. Ultimately, I believe that Argentina will beat Portugal to win the World Cup. 
Leave a Comment
Donate to The Mount Online
Your donation will support the student journalists of Mount Michael Benedictine High School. Your contribution will allow us to purchase equipment and cover our annual website hosting costs.
About the Contributor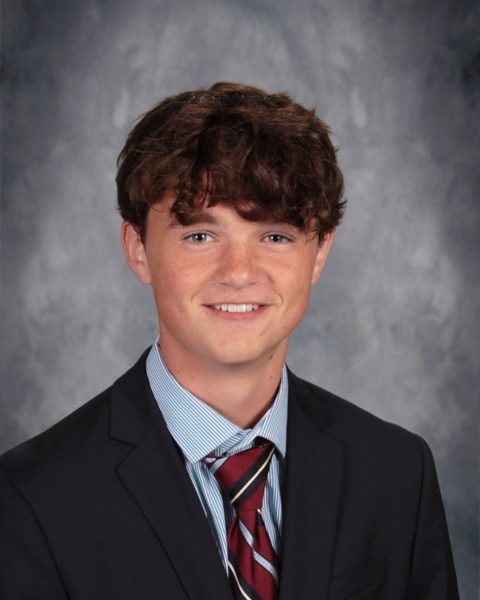 Beckett Beller, Reporter
Beckett joined The Mount Journalism team in 2023. Beller also participates in Soccer and also plays on a club soccer team.