Pawprints on the Heart: Remembering Gypsi
Gypsi, Mount Michael's loyal German Shepherd protector and receptionist, was laid to rest on Aug. 24, 2022.
Mount Michael was Gypsi's home during her 14 years of life, and a place she made unforgettable. "She was Mount Michael's greeter," Freshman Dean and Gypsi's owner Mr. Tim Struckman said. "She was always friendly and made everyone feel welcomed."
It was not just the students and faculty she impacted, but also other schools coming out to compete in sports. "She always loved to go out and watch baseball, soccer and football games," Struckman said. "One of her favorite things was to hang out behind the bleachers and interact with people."
Gypsi also liked to sneak away to check out the campus and meet more people. "A lot of the interactions she had with people I only got to hear about," Struckman said. "She liked to sneak out when my door was open and find her way around campus."
Gypsi was an approachable and friendly dog who never made anyone uncomfortable. During her 14 years, she found her way around the grounds of the school. She was around for the entirety of many boys' Mount Michael careers.
She was not there for just students, but parents as well. During Wednesday night visits, parents got to hear about her from their sons when they noticed her patrolling the campus.
"Gypsi welcomed us the moment our oldest moved into the freshman dorm. She smiled in her own way and was always curious about our Wednesday night dinners," mother of students Easton Crouse '25 and Tagg Crouse '23 Lesley Brandt said. "We loved seeing her on campus, and she was a great ambassador for all the home sporting games. Our favorite memory was when she made the background of this year's Night of Knights video. Gypsi was part of our Mount Michael family."
The school's loss also affected alumni of the school. "Gypsi was Mount Michael's family dog," Director of Alumni Relations and Communications Mr. John Von Dollen '12 said, "It is amazing to think about the number of people that knew her and cared for her over the years."
The memories of her younger, active years still remain with former students.
"As a student, I remember when she was much younger and my class would line the hallway of our dorms before night prayer and slap our hands on the floor like drums to excite her and she would run up and down the hallway as fast as she could," Von Dollen said. "It was fun for all of us."
Current students are also thrown off by this loss, most of them being seniors who are accustomed to seeing her around campus.
"Gypsi has been a huge part of our community," Theodore Bunawan '23 said. "I thought it was funny whenever I saw her walk by our dorm room. Nobody knew why she was there, but a number of people would always come out and say hello or direct her back to the freshman floor."
Though she is is no longer on campus, memories of her still remain.
"Gypsi was the friendliest dog I've ever met; she loved everyone, and it's almost like she embodied our value of hospitality," Dean of Students Mr. Dave Cormier said, "Everyone in the community cared for her, and Mount Michael won't be the same without her."
Leave a Comment
Donate to The Mount Online
Your donation will support the student journalists of Mount Michael Benedictine High School. Your contribution will allow us to purchase equipment and cover our annual website hosting costs.
About the Contributor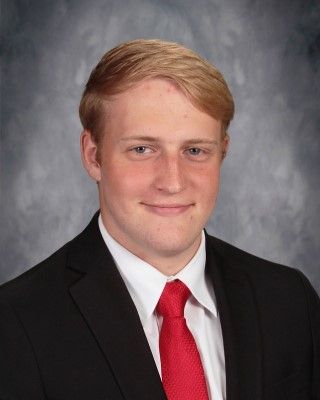 Andrew Tagel, Reporter
Andrew joined The Mount Journalism team in 2022. Tagel also participates in football and trap shooting.