"Invisible Man" leaves hearts pounding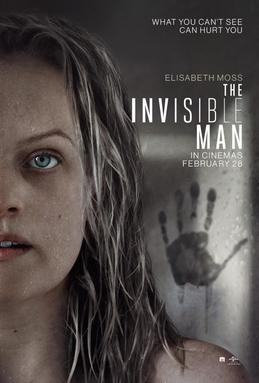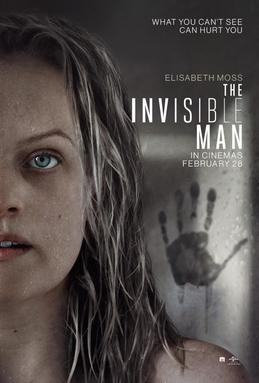 The greatest thing about a good horror movie is an unseen threat paired with suspenseful music that leaves your heart pounding and grabs your attention. "The Invisible Man" which can be streamed on Amazon Prime, Fandango Now, and other streaming services does this and more.
"The Invisible Man" is a movie in which a woman named Cecilia escapes her abusive husband. Her then-husband commits suicide, but is he really gone? Cecilia is convinced that he faked his own death and found a way to become invisible. From there, the movie follows her path to discovery as she uncovers shocking secrets.
The plot of the Invisible Man was well thought out. There were just enough twists and turns to make this movie enjoyable. Just as you start to think you know where it is going, it changes completely. The plot was not dragged out to make it a long cinematic experience, which I appreciated.
That being said, they failed in a major place that most horror movies do. They did not make the actions of the characters real, but instead used the usual trap where the characters make dumb, illogical choices. Part of that is just the horror movie experience and it adds to the action, but I felt like they overdid the poor choices.
Another great aspect of the film was the acting. The actor's performances were superb during the whole movie. The horror and fright on their faces looked strikingly accurate. The actor playing Cecilia also did a great job of acting angry and disturbed in the movie; she walked the line of craziness and sane that really added to her character development.
The editors did a good job with points of view and effect too. They accomplished the "invisible man" look with perfection. You could not see anything there except when Cecilia did something to reveal him. They also did a good job with cutting between clips and moving with the characters to create a great sense of chaos and action.
However, they did not have the greatest use of angles in some spaces, like a small room, for example. They took weird angles in situations that created a sense of crampedness that didn't add to the movie. These angles didn't happen often, but it was noticeable.
Overall, I thoroughly enjoyed watching "The Invisible Man." It perfectly combined action and suspense to keep you on the edge of your seat. I would highly recommend watching this movie while you are bored at home during the COVID-19 outbreak.
Leave a Comment
Donate to The Mount Online
Your donation will support the student journalists of Mount Michael Benedictine High School. Your contribution will allow us to purchase equipment and cover our annual website hosting costs.