Next Steps for School Promise Bright Future for both Students and Staff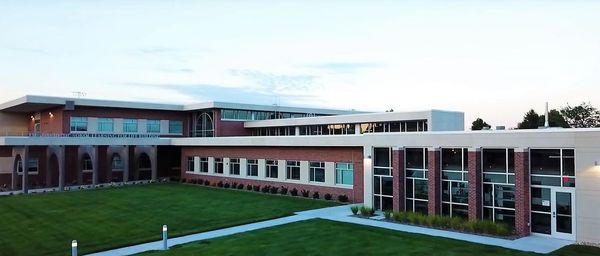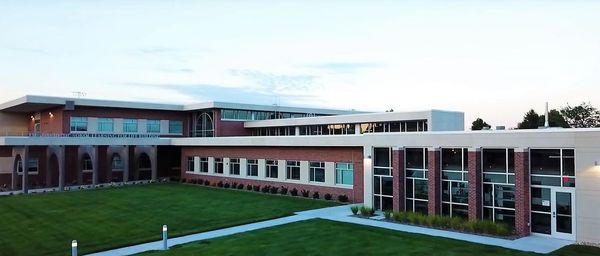 Mount Michael is known for having a rich, detailed history, starting as a seminary and transitioning to the high school everyone knows today. But what about the future of Mount Michael? What do future students have to look forward to? What students do not know is that the Mount has been carefully planning ways to improve not only the physical school but its student body as well.
"When we did our strategic plan, we interviewed hundreds of Mount Michael parents and alumni to see what they wanted to be added to the school," Head of School Dr. David Peters said. "The top requests were a new gym and track as well as renovating the dorms."
The faculty put major thought into making these requests a reality, but a capital campaign to get the necessary funding is yet to occur. Instead, the process of expanding the Mount's parking lots has taken precedence. This need for more parking space also gave life to the creation of brand new tennis courts. The current ones would be demolished for more space, and the construction of six courts would take place somewhere else on campus.
"They're in the making," Athletic Director Derrik Spooner said. "We're working daily to get them built quickly and up to Mount Michael athletic standards."
Besides new tennis courts, the athletic program received a significant change when they partnered with Nike/Jordan in a sponsorship deal. The effects are currently seen on campus by banners running along the road and online by social media profiles depicting the Jordan logo. While just in its infancy, the sponsorship spells a new era for Mount Michael athletics and the future of its athletes.
"It's a switch to a new brand, so it will take time for everyone to adjust. But hopefully everyone will be in new Nike/Jordan gear, and it will become a very special brand to us," Spooner said. "I always had a vision of Mount Michael holding itself in high regard concerning its athletes. To have the students work well with coaches, represent Mount Michael well, and excel both on and off the court. This new sponsorship is something I hope can strengthen that vision of Mount Michael."
On the academic front, the Mount continues to be a very STEM-centered curriculum. However, both student and faculty interest show that a well-rounded education is composed of much more than a student's core classes. To alleviate this issue, the curriculum will be introducing more classes geared towards the fine arts department.
"In our strategic plan, there's a section under support, teaching and learning where I was reviewing all the classes Mount Michael currently offered," Peters said. "We had recently just revamped the English and Social Studies departments and our math and science courses were always relatively strong. The fine arts stood alone. I assessed the more creative classes Mount Michael offered and saw that they were lacking in number. We could possibly be looking at a future fine arts requirement for students to try to bolster the department."
The addition of more fine arts classes is a widely discussed topic as both students and staff can attest to a growing passion for more creative classes that do not focus solely on rigorous academics. One such person is Br. Luke Clinton '77.
"I think the fine arts are really important because you could be the greatest engineer, but if you can't work the left side of your brain you'll never succeed. Creativity is crucial to a student's education," Br. Luke said. "By having more fine arts classes, students can get a fun experience, try out something different they might not usually do, and help those interested in these types of classes get the opportunity to take and enjoy them."
To accomplish the goal of amping up the fine arts department, Br. Luke set out to create two new classes dedicated to working on students' creativity and ingenuity: pottery and digital photography.
"Originally, I taught social studies and art, but after being in the library for so long I can't help but feel a bit burned out. I'd like to go and teach creative classes like pottery. I think those would make me last longer as an educator, and I think the guys would like it," Br. Luke said. "We'd have a kiln and heaps of clay for the pottery class and both an introductory and advanced digital photography class. I've done a lot of both, and it's like being back home."
Overall, the future of the Mount looks bright. With significant changes made to academics and athletics, students past, present and future can take pride in knowing that the Mount continues to be a shining example of a school that seamlessly intertwines its deep tradition with constant evolution.
"Mount Michael is always looking to improve and be the best possible school it can be for its students," Peters said. "While the school experiences changes, the great students we have here will always remain constant."
Leave a Comment
Donate to The Mount Online
Your donation will support the student journalists of Mount Michael Benedictine High School. Your contribution will allow us to purchase equipment and cover our annual website hosting costs.
About the Contributor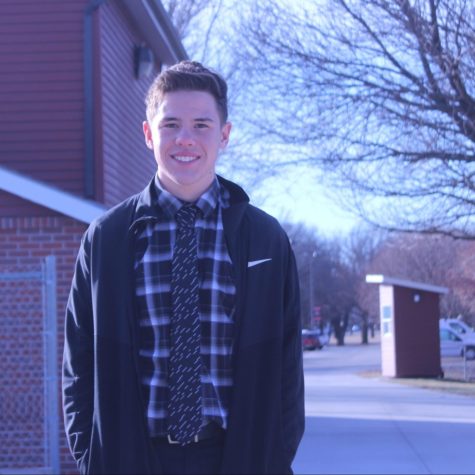 Colin Eich, Co-Editor in Chief
Colin Eich is the editor and a reporter for The Mount. He joined the team in 2019 as a reporter and participates in tennis and speech.